Today, I would like to share some of the writing and creative resources that have helped me the most. When I first started writing, I didn't know where to go to figure out all the details of becoming a writer. There were so many more resources needed than I had anticipated.
I had to figure out how to design covers, write the book, how to run AMS ads or Facebook ads and much more. That is why I wanted to share at least a few of my favorite resources that I use for writing and other creative endeavors.
Have you ever wondered what keywords would perform best for your book?
Or what categories you should use for your book?
Or how much your competitors are making with their book?
If so, then I have the perfect tool for you! It was specifically created for authors who wish to sell more books and ebooks.
I don't know about you, but as an author, I prefer spending my time writing my books instead of marketing them. Over the years I've read all sorts of articles and books on how to increase my book sales, and one of the most helpful tools I've been able to find is Publisher Rocket.
Best Keywords for my book
Who my Competitors are (so I can learn from them)
Best Categories for my book
Best Keywords for my AMS ads
With this tool, I stopped guessing what keywords I should be using for my books, and instead was able to find keywords that were actually typed into Amazon's search bar by real shoppers.
One of Publisher Rocket's most powerful features is its Competition Analyzer that lists the books that rank on the first page of Amazon for a particular keyword. This feature also allows you to see how well any of your competitors' books are performing and in what categories their books are currently enrolled in.
Publisher Rocket also lists all of Amazon's 11,200+ categories and subcategories, along with how many books you would need to sell in order to be the #1 bestseller. So instead of sifting through all those categories ourselves, this tool does all this for us.
And if you run sponsored ads on Amazon for your books, then this tool is absolutely indispensable, because its ads feature helps us effectively and efficiently create a large list of profitable keywords for any of your campaigns.
Additionally, there are courses on AMS ads and other tutorials so you can learn how to use the software.
One-Time Investment
One of the reasons I'm such a fan of Publisher Rocket is that it is currently a one-time investment, meaning unlike so much other software out there, it doesn't require a recurring, monthly subscription fee.
It also comes with a 30-day money-back guarantee, which makes the testing of the software absolutely risk-free for us.
So if you'd like to give Publisher Rocket a try, you can do so here.
I've been using this software for years now and can't imagine launching a book without it. I hope you find it as helpful and indispensable as I do.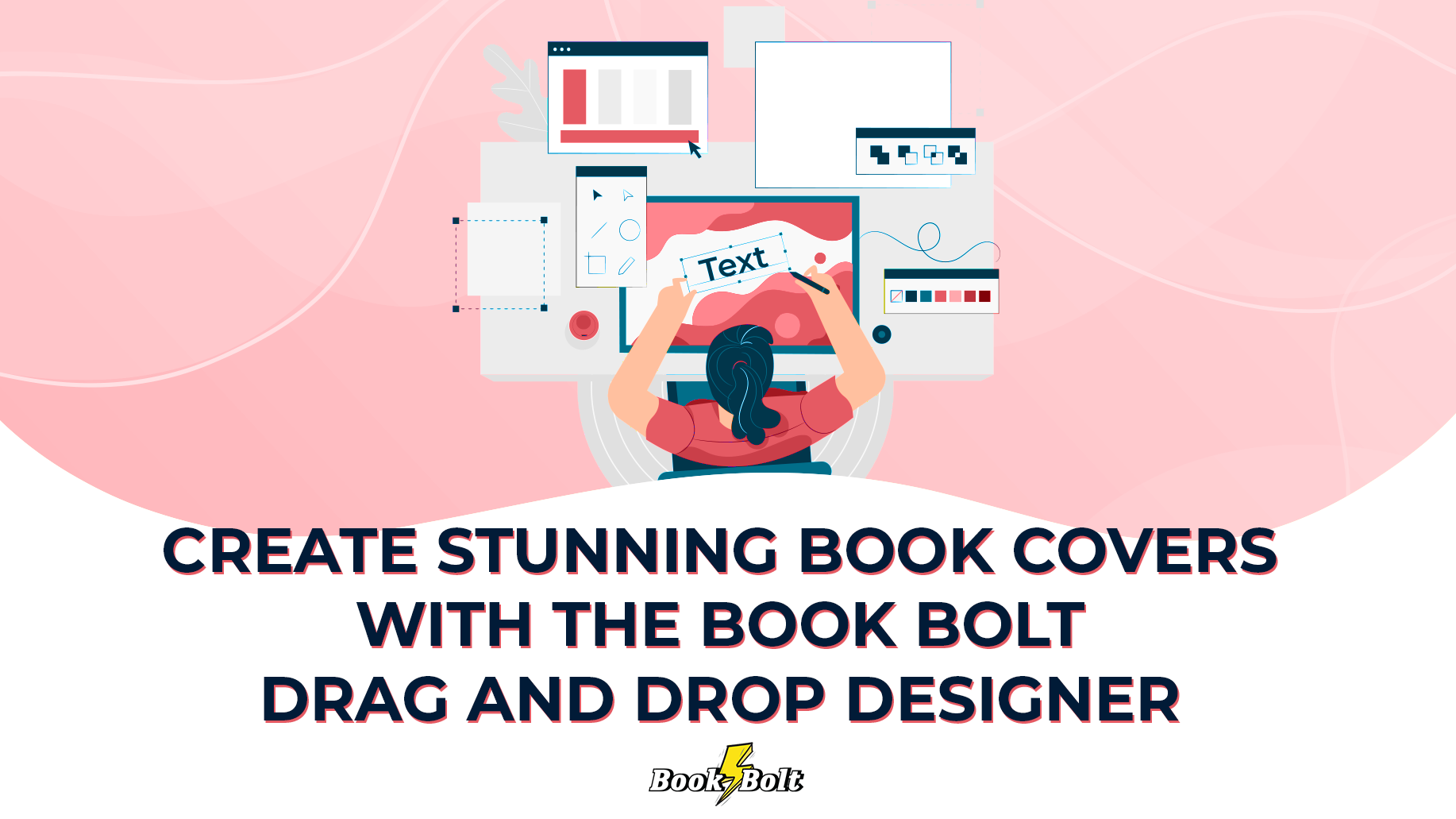 Bookbolt is a great program for creating great book covers and interiors as well as for doing keyword research.
Features- Basic Version
Cover/Interior Designer

Cover Creator
Drag and Drop Editor
1200+ free fonts
More than a million royalty free images
Patterns, Scaleable designs, Filters and more

KDP Spy

Product Database & Trend Hunter to find hidden niches
Powerful Keyword Research Tool
Listing Optimization tool to help you pick best categories and keywords

Amazon Search Volume
24/7 Customer Support
$9.99/month or $89.99 per year with a 3 day free trial
Features- Pro Version includes all the above plus the following:
Puzzle Wiz and Interior Wizard Pro for creating

puzzle books
coloring books
activity books

Interior Wizard Pro with 100's of low content interiors which you can mix and match to create unique books for your customers
$19.99/month or $199.99 per year with a 3 day free trial
In addition to writing books, I also enjoy creating low content books. I especially love using these tools by BookBolt. They save me a lot of time really helping me to expedite the process.
Creative Fabrica is a fantastic website for all kinds of creative endeavors. Their prices are very inexpensive for their fonts and graphics. You can even get free fonts and graphics sent to your email.
I use them to help design my book covers and when I am doing low content publishing. However, they also have fonts and graphics for a lot of other mediums as well including:
Embroidery
Coloring books for adults and children
3D SVG
Sewing and knitting patterns
Logo's
Illustrations
Backgrounds
KDP interiors
Hundreds of different fonts
Teaching materials
Home Crafts
Product Mockups
Cross-Stitch
Online Classes in:

Painting
Clay
Sewing
Paper Crafting and more
Many of their graphics include a lifetime commercial license for use in all your projects.
Current Specials Include:
Right now you can get the All Crafts Designs subscription to Creative Fabrica for only $12 for 3 months and the first month is only $1. As a part of that subscription you get:
Over 54,000 Cut files (for use with die-cutting machines such as Silhouette & Cricut but will work with any graphics software
Craft Club
Commercial License
The All-Access Subscription includes everything from the Crafts subscription plus:
76,434 Fonts
3,879,804 Graphic assets
23,637 embroidery designs
Normally sells for $14.99 but is now only $3 and includes 19 PNG files with transparent background at 300 DPI.
Bundle Contents Include:
With God All Things Are Possible
Be The Light Christian Sublimation
He Will Cover You Sublimation
The Lord Is My Strength Sublimation
When life Gives You Sublimation
Grow In Grace Sublimation
She Is Strong Sublimation
Bless The Lord Sublimation
God Is Good Sublimation
Consider How The Wildflowers Grow
God Say You Are Sublimation
Faith Hope Love Sublimation
Grow In Grace PNG
God Say You Are PNG
I'm Just Out Here Trusting God
Let You Light Shine
The Lord Is My Strength and My Song
She Is … Full of Fire
His Mercies Are New Every Morning
God Is Good All The Time
Normally $205 is now only $19:
The Ultimate Spring-Summer Blossom Bundle includes a beautiful collection of flowers from Busy May Studio! Included are hand painted watercolor flowers and bouquets, floral letting, flowers with a touch of metallic: gold, rose gold, and silver to perfectly complement your watercolor collection. And some products contain a few cheeky birds! Use this collection for your digital designs, or crafting projects such as card making, scrapbooking and so much more!
Conclusion
These are a few of the resources that I use for my books, writing, and other creative products. I will also list these on my Resources Page.
This site may contain links to affiliate websites including Amazon and I will receive an affiliate commission for any purchases made by you using such links but at no additional cost to you.